Specialty Paints
DTM (direct to metal) is perfect for new or previously painted metal surfaces. It is 100% acrylic latex in satin sheen. DTM provides a high hiding top-coat that is flash rust resistant. DTM has a wide range of colors to choose from.
Perma Crete Color Seal is an exterior/interior concrete stain. This fast drying, UV resistant stain is also moisture and chemical resistant. Color Seal is hot tire track resistant and is VOC compliant. Available in a wide range of colors, Color Seal is the product to seal any concrete job.
Ceiling Flat White is a good hiding, splatter resistant latex that will give you a uniform finish.
Seal Grip 17-921 interior or exterior primer is excellent flat acrylic latex. Seal Grip 17-921 is high hiding and mildew resistant, and can be applied in temperatures as low as 35 degrees Fahrenheit.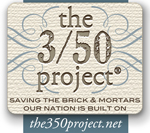 Copyright 2008-2009 Main Street Decorating
Michael S. Hundley Construction, Inc. - Parent Company
Designed by JB Stylized