Carpet
GreenWorks... recycle, reduce, reuse, and renew!
We carry the top two of Mohawk's "Green" friendly carpet styles. Everstrand and Smartstrand using DuPont Sorona.
Everstrand uses top quality PET (polyethylene terephthalate) to produce high quality carpet yarn. PET fiber is made from recycling plastic bottles. Mohawks reclaims, diverting them from landfills, about 3 billion plastic bottles each year. That is one out of four recycled plastic bottles that become Everstrand carpet. Not only with Everstrand are you saving our planet but you're getting a durable carpet with exceptional stain resistance and beautiful colors.
Smartstrand is made using DuPont Sorona, a renewably sourced polymer. Sorona is made from corn sugar, 37% of the carpet fiber is a renewable resource replacing ingredients made from petroleum. For every seven yards of carpet produced one gallon of gasoline is saved. The production of Sorona requires 30% less energy and emits 63% less Greenhouse gases than creating the equal amount of Nylon fiber. Soronoa offers a rainbow of colors and a softness you have to touch to believe.
Bliss Healthy Home Green Smart collection.
Beaulieu's green friendly carpet, Bliss, is produced with Silver Release technology. The Silver Release technology inhibits the growth of bacteria, mold, and mildew by embedding silver and copper ions into the carpet fibers. The Bliss collection also contains Magic Fresh, a self-renewing, odor-destroying technology that keeps your home fresh. Magic Fresh captures smoke, pet, and other common odors, then chemically absorbes and decomposes the gases produced by the odors. The Bliss collection lets you choose your color then your style for a healthier home today.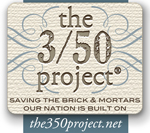 Copyright 2008-2009 Main Street Decorating
Michael S. Hundley Construction, Inc. - Parent Company
Designed by JB Stylized