Specialty Products
Old Masters offers high quality, professional grade, stain and finishes to bring out wood's beauty. If their standard array of colors doesn't match the color you want to achieve then simply mix colors together to get the desired color or add tint from a paint tint machine to achieve the right shade. Applying multiple layers of stain can also darken the hue of the stain. Old Masters provides a line of tint bases so any color can be added from a paint tint machine to get just the right color. For instance you can add blue tint and have a beautiful blue stain to accent the wood. Old Masters carries a full line of varnishes, polyurethanes, and other wood preservers, plus wood reconditioners. Old Masters stains are safe for exterior use only if they are top coated with Old Masters Spar-Marine Varnish. So no matter if you're trying to match an existing stained wood or staining a new piece of wood Old Masters has the product to give a professional look.
UMA Bonder actually bonds to tough to paint surfaces leaving the surface ready to top coat with any oil, latex, urethane, or epoxy. For instance that old porcelain, ceramic, glass, or plastic surface that needs a change, apply UMA Bonder, let dry, and top coat for a whole new look. UMA meets all California and OTC rules making it a "green" friendly primer.
Corona, Wooster, and Purdy are a few professional lines of brushes, roller covers, and painting accessories offered to both residential and professional painters.
ZINNSSER and SHUR-STIK lead the way in wallpapering supplies. Try Zinnsser's Paper Tiger, a wonderful tool to perforate the wallpaper to allow the remover to penetrate. The Paper Tiger will not damage your walls, and since it won't rust, corrode or wear out it can be used over and over again. Use it with DIF to easily remove your old wallpaper. DIF gel is a ready to use wallpaper stripper. It's a no-drip, odor free, easy to use powerful enzyme formula that is great for hard to remove papers and adhesives.
SAVOGRAN TSP (trisodium phosphate) is a non-sudsing powered compound that is formulated for heavy duty cleaning. TSP cleans heavy deposits of greasy grime, smoke, soot stains, and even chalked paint from walls, woodwork and floors. TSP will remove mildew and mildew stains when mixed with bleach.
Mapei is only one of the suppliers for all tile installation needs. From thin-set, mastic, and trowels to spacers, grout, tile/grout sealers, and caulking. Everything you need to finish a beautiful tile job.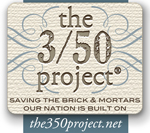 Copyright 2008-2009 Main Street Decorating
Michael S. Hundley Construction, Inc. - Parent Company
Designed by JB Stylized